Responsible Gaming
Every player who likes to spend his free time gambling or betting on his favorite sporting disciplines should be aware that it is only a way to have fun, to unwind after a day of work, to dive into the world of the game and get a lot of pleasure and positive emotions from it. But as sad as it is to admit this fact that there is a category of people who are subject to gaming addiction, it remains a fact. Unfortunately, there are players who lose control of their game, and sometimes the world of games is so addictive that they lose touch with reality, and try to play every chance they get. You should understand that all the risks for your game lie solely with you. Therefore, read the information in this document to learn more about the negative consequences of abusing online games and betting.
Things You Should Always Remember
There are a few basic rules you should keep in mind:
Gambling is more of a recreational activity than a serious means to a goal of financial gain.
Make sure you're just playing during leisure time. The goal of gambling is not to detract from your normal life. Limit how much time you spend at the casino.
Losing money in the casino won't fix your money woes.
Set a limit for your gambling and don't go over it. Be mindful of your expenditures and stick to the allotted sum.
You shouldn't try to recover from losses by betting with real money or using funds from elsewhere in your budget.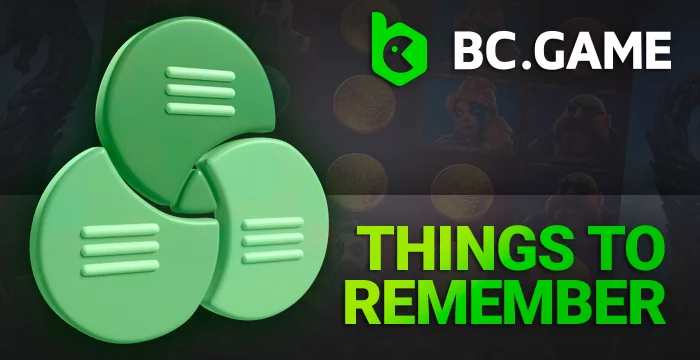 Are You a Compulsive Gambler?
Below is a list of questions to help you find out if you are an addicted gambler:
When gambling, have you ever spent more time than you intended?
Can you recall a time when you regretted a gambling session?
Have you ever used gambling as a means of resolving monetary issues?
Have you tried to recover your losses by gambling, or do you still gamble today?
Do you frequently gamble till you've lost your last dollar?
When you gamble, do you ever use borrowed money?
Have you ever used the proceeds from a sale to fund your gambling?
Does gambling make you irresponsible with your own life or the lives of your loved ones?
When you're feeling down, do you have the temptation to gamble?
Because of your gambling, have you ever considered harming yourself or taking your own life?
If you answered "Yes" to at least five of these questions, BC Game recommends that you immediately seek advice and, if necessary, help from competent services.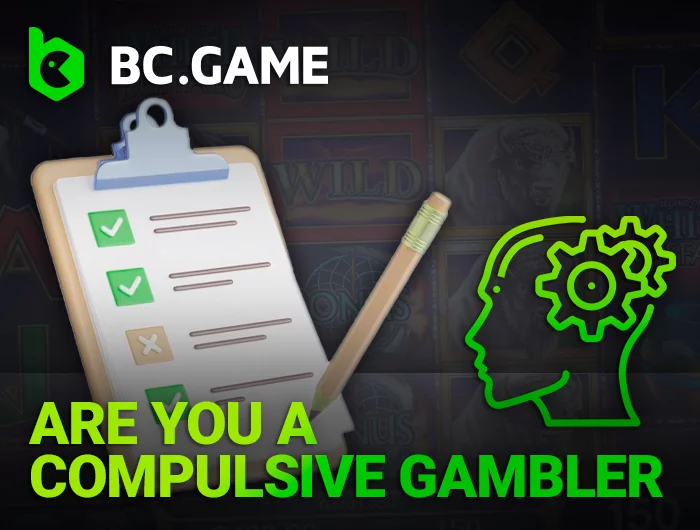 Underage Gambling
It's no secret that gambling entertainment is forbidden for people under the age of majority. We strongly recommend that everyone who has underage children get involved in their sphere of interest and pay attention to their cravings. If the company finds out that a person under the age of 18 is using the services of the platform, making transactions and betting, all winnings will be immediately canceled and accounts will be frozen. In addition, you will have to deal with the police at your place of residence.

How Can BC Game Help You
The BC Game site will give you some features and tools to control your game:
Timers for game sessions;
At the beginning of the game, you will have the option to establish deposit limitations;
Establish guidelines and make available resources to combat underage betting.
Make the option of self-exclusion available;
support for customers around the clock, for any inquiries or concerns they may have regarding their issue;
We give connections to information about how people may help themselves and the organizations they can join.
All the rules above also apply to BC Game app.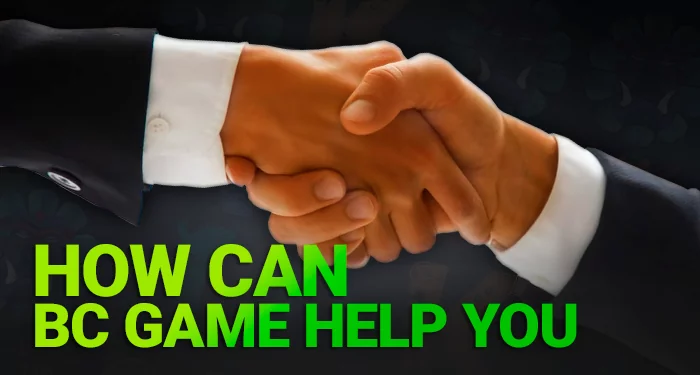 Protect Yourself and Gamble Responsibly
You must be aware that the money you are betting on should only be free income that you can spend on entertainment without compromising your basic budget. Gambling is about maximizing your enjoyment and pleasure, so you should always take a responsible approach to gambling. You must take all the risks and understand that you can win, but you can equally lose. Play for joy with BC.GAME, and ask for help if you realize you have a problem. The company will always help you cope and direct you to the right path.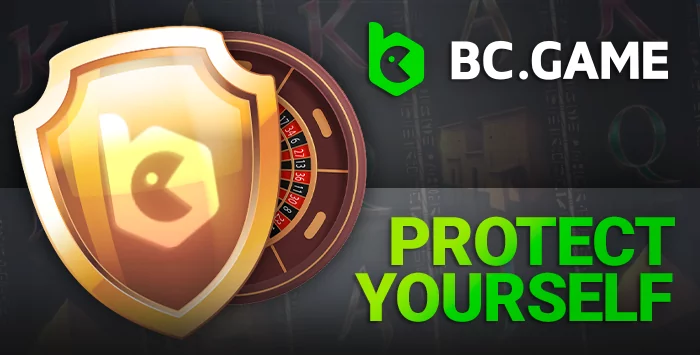 Self-exclusion function
It is important to play responsibly, to follow the rules of responsible play, and to conduct periodic self-monitoring for addiction. But if you feel you have a problem, you can turn to special services, as well as use the self-exclusion feature.
First, by requesting a self-exclusion time, you agree to the following terms and conditions, which the CS will implement:
Self-exclude for 1, 3, 6, 12 months, or indefinitely. Only through the Live Support section allows self-ban requests;
Self-exclusion prevents account access and withdrawals;
Even if you temporarily exclude your account, your pending bets will be settled according to the official results;
After self-exclusion, valid wager wins can be withdrawn. BC.GAME honors pre-self-exclusion wagers;
You can't shorten or cancel your self-exclusion until it's over;
Contact customer service to extend your self-exclusion;
After self-exclusion, email support@bcgame.com.in to reactivate your account;
Self-excluding requires you to not establish new accounts during the stated time frame;
You acknowledge the following by choosing to self-exclude: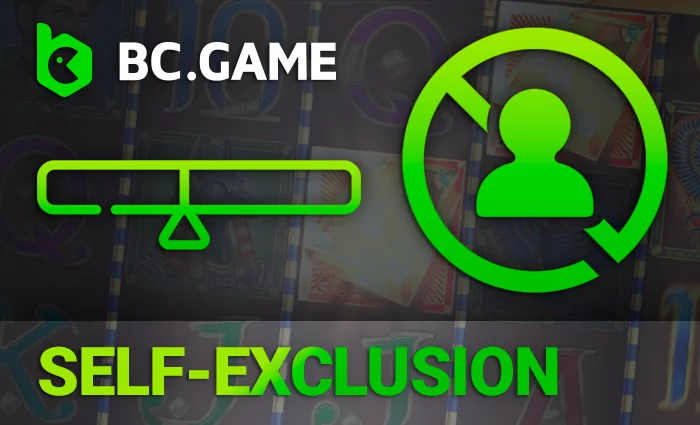 You acknowledge the following by choosing to self-exclude:
You will not attempt to put money into a BC.GAME account;
You cannot wager on our website at this time;
BlockDance BV is not liable for any financial losses you may incur due to your voluntary self-exclusion.